CrossFire loves children and believes in investing in the future generation by helping them establish a strong relationship with Christ through a nurturing environment which promotes spiritual growth and development through the teaching of God's Word.
We have Sunday School for ages 5-12 and nursery for children ages 4 and under each week.
"Lo, children are an heritage of the Lord: and the fruit of the womb is his reward. As arrows are in the hand of a mighty man; so are the children of the youth." Ps. 127:3-4 KJV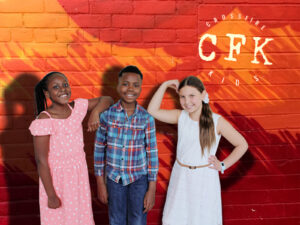 Zoomerang is a sanctity of life VBS in the land down under! Kids will marvel at the unforgettable wildlife, culture, and beauty of Australia while exploring the wonder and value of life, from the lives of preborn babies to eternal life in the kingdom of God. During the week, kids will discover that life is valuable. From the tiniest to the oldest, each person is made in the image of God—wonderfully designed to know him and live for him!
The week will be packed full with an amazing time of learning more about and loving God, fun activities, crafts, snacks and making new friends!
VBS runs july 25-31 for kids aged Kindergarten through 6th grade. They will meet daily from 12-5:30pm Monday-Friday, attend a special outing on Saturday (TBD) and wrap up the week on Sunday for a special award recognition during the morning service. Registration is FREE. Sign up Below today!